We are delighted to announce that the Journal of Ethnic Foods is part of the BMC family of journals as of January 2019. The BMC website already receives over 100 million views per year and has expanded beyond biomedicine into a broader area of inquiry to offer a wider portfolio of subject fields on a single platform for authors considering open access publishing. Bookmark our new URL and make sure to sign up to our article alerts so you can keep up with all of the latest research and articles and read more about BMC's pioneering spirit.
Why open access, why BMC
Open access research is free to access for everyone, everywhere. Our authors retain copyright of their work through a Creative Commons attribution license that clearly states how readers can use their attributed research, free of charge. All of which helps make articles available to the widest audience, and contributes to the furthering of research in ways that would have seemed impossible two decades ago.
At BMC in 2017 we have enabled researchers to publish 70,000 open access articles, and over one million authors have chosen to publish with BMC over the past 15 years.
Learn more about the benefits of publishing your research open access!
Articles 2014-2018
The archival content of the Journal of Ethnic Foods can be located here.

Health Benefits and Functions of Ethnic Foods focusing on Fermented Foods
Journal of Ethnic Foods is calling for submissions to our Collection on "Health Benefits and Functions of Ethnic Foods focusing on Fermented Foods." This special issue aims to explore the relationship between ethnic foods and health promotion, with a specific focus on disease prevention, the interaction between fermenting microorganisms and ingredients, and their impact on the human gut and associated diseases.
Introduction of Journal of Ethnic Foods' Special Issue
Aims and scope
The Journal of Ethnic Foods provides comprehensive coverage about people's consumption of food and aims to illuminate the benefits of traditional understanding and knowledge of foods developed over a long time.
Food and eating are studied by several disciplines because food has always been more than just nutrients. Food studies have provided better insights into important societal processes involving economics, health, politics, history, and the environment. The journal emphasises research that explores food, gastronomy and eating behaviours that are related to particular geographical contexts and ethnicities. The uniqueness, variety and creativity of food traditions and cultures, as well as the complex interplay of societal and environmental factors can be fully understood by considering perspectives on ethnography, cultural anthropology, population health and well-being, biology, history, ecology and geography. Articles in scope with the journal should cover these areas. The journal welcomes review articles in all those fields, especially those highlighting the multidisciplinary nature of the study of ethnic food.
The journal covers foods from different geographic areas across continents, ultimately focusing on topics that contribute to health and quality of life.

All articles published by Journal of Ethnic Foods follows Continuous Article Publishing (CAP), so there will be no delay in publication upon acceptance.
It's not just about nutrients - Editor blog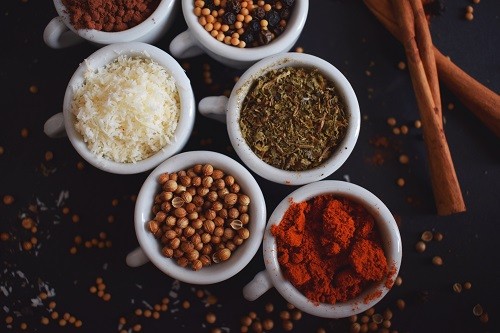 Read the interview blog with the Editor-in-Chief Dr. Dae Young Kwon on why it's important to analyse food, eating behaviours and heritage from a variety of perspectives and with a diverse and inclusive approach.

Annual Journal Metrics
2022 Citation Impact
1.465 - SNIP (Source Normalized Impact per Paper)
0.544 - SJR (SCImago Journal Rank)

2022 Speed
7 days submission to first editorial decision for all manuscripts (Median)
143 days submission to accept (Median)

2022 Usage
513,062 downloads
This journal is indexed by
Directory of Open Access Journals (DOAJ)